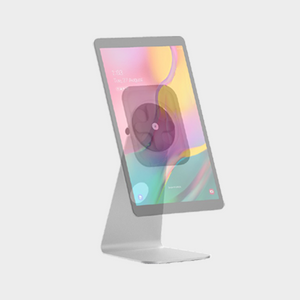 An elegant, light-weight alternative to running your business with iPad — The Pivot Stand is easily movable, while still offering the simple and secure mounting of your device.
Main features:

Mount your device to the stand with a simple twist + click.
Ergonomically friendly with screen angle adjustment for all heights.
Considered cable management allows you to feed your charging cable neatly through the back of the stand.
Mount your device in either portrait or landscape orientation with ease.
Built with precision and machined from solid anodised aluminum.
Super light-weight materials offer an easily movable point-of-sale stand.